KINDERGARDEN
THE SAIL
Kindergarten
Rain Trees Kindergarten

Rain Trees Kindergarten is a small, family orientated preschool that provides a 'home-from-home' environment for children aged 2-6 from the international community.We offer a caring, fun and friendly preschool with experienced international teachers in an integrated indoor-to-outdoor settingRain Trees Kindergarten , founded in 1999 is highly recommended by parents and is located in Bukit Timah on Kheam Hock Road.Click on the image below to find out why parents recommend Rain Trees.
Rosemount International School / Rosemount Kindergarten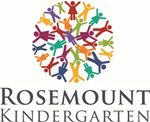 Established in 1999, Rosemount International School is a private international school in Singapore providing schooling at the preparatory (kindergarten) and junior school (primary) levels. Our curriculum is built on an inquiry-based philosophy in which students are encouraged to question, discover and communicate through an interdisciplinary and integrated approach to learning. At Rosemount it is the combination of highly trained teachers, a challenging, yet flexible curriculum and an individual approach to learning that allows students to develop to their full potential. For more information please contact admissions: P: +65 6446 4636 E: admissions@rosemount.com.sg A: 25 Ettrick Terrace, Siglap, 458588, Singapore W: www.ris.edu.sg
PRESCHOOLS
Preschools
British Council Pre-School

At British Council Pre-school, we believe that a forward-looking, stimulating environment is the key to developing your child's inquisitive nature. Instil the love for learning in your child with our 21st century education.
Our mission
We will help every child fulfil his or her true potential.
We will provide a happy, secure and healthy learning environment.
We will work together with parents to nurture the leaders of tomorrow.
Our curriculum
We believe every child is unique and is constantly learning. Using the best pre-school practices from both the United Kingdom and Singapore, we provide holistic, hands-on and concrete learning, with a strong emphasis on language and literacy.
Our Daily Programme
Our 3-hour programmes are available in two sessions: Morning   09:00 to 12:00 Afternoon 13:00 to 16:00
Delivered by a team of dedicated and passionate teachers with professional qualifications in early childhood education, children will learn about:
Language and Literacy: Immerse in a language-rich environment and learn about the multi-sensory Jolly Phonics programme
Speech and Drama: Build strong communication skills and confidence through fun activities
Art: Foster creativity through the exploration of art
Motor Skills Development: Develop coordination, control and movement through purposeful play
Music and Movement: Learn to appreciate music, sound and dance while honing gross motor coordination skills
Numeracy: Understand mathematical concepts through hands-on learning experiences
Discovery of the world: Build the foundation for learning science, history and geography
Social and Emotional Development: Through the reinforcement of "Golden Rules", children cultivate a positive sense of themselves
Primary School Induction Programme: K2 students will experience new teaching styles in Terms 3 and 4
Chinese: Stories, songs, games and role-play will develop the confidence to use the language
 Address: 11 Tampines Concourse  #01-02/03/04 Singapore 528729
Free school visits can be arranged. Call +65 6783 9209 to book an appointment now.
Canadian International School
Kindergarten

As one of Singapore's leading international preschools, Canadian International School Kindergarten is recognised as a perfect place for discovery and exploration. The school focuses on unlocking young children's potential through:
A Tailored Global Language Programme
Stimulating Learning Pods & Playgrounds
A Hands-on Literacy & Numeracy Curriculum
Dedicated Arts, Music & Physical Education Specialists
 Global Language Programme
All students at Canadian International School (CIS) Kindergarten learn an additional language from 4 years of age. They have the opportunity to choose either French or Chinese taught by dedicated language specialists, or enrol in our pioneering bilingual Chinese-English programme. Our bilingual programme provides equal exposure to both Chinese and English, with two qualified teachers in each classroom.
Stimulating Learning Pods and Playgrounds
Our state-of-the art, purpose-built Kindergarten facilities are designed specifically to support play-based learning. At our Lakeside campus, classrooms are organised around stimulating 'learning pods'(large, open learning spaces), where teachers can set up hands-on learning centres. Dedicated outdoor play areas include an early years playground, bike tracks, sandpits with water-play zones, a large wading pool (Lakeside campus only) and gym.
Hands-on Literacy & Numeracy Curriculum
Literacy and numeracy learning is built into the daily schedule. Concepts are taught based on an inquiry, play-based approach (for example our students explore volume and capacity through 'hands-on' water play activities) and tailored to a wide range of academic abilities.
Dedicated Arts, Music & Physical Education Specialists
Students at CIS Kindergarten engage in Physical Education and Arts (Music, Visual Art, Dance, Drama) classes with single subject specialists. Our Physical Education lessons focus on movement (running and jumping) and gross motor development while our Arts lessons focus on teaching children how to express themselves through different types of mediums.
A quote from a happy parent
" Our CIS experience has been a great one. There is a wide range of hands-on activities, so both Matias and Luciana are always engaged in learning new things. Both of them really enjoy the bilingual classes". Evelyn Carvajal, CIS Kindergarten parent, June 2015. www.cis.edu.sg/kindergarten
Lakeside Campus (ECE to Grade 12) Jurong West Street 41 Singapore 649414 E: admissions@cis.edu.sg T: +65 6467 1732
Tanjong Katong Campus (ECE to Grade 8) 371 Tanjong Katong Road Singapore 437128 E: admissionstk@cis.edu.sg T: +65 6345 1573
GEMS World Academy (Singapore)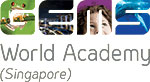 Located 25 minutes from Orchard Road, GEMS World Academy (Singapore) brings 55 years of international education experience to families seeking globally recognised education for their children. With state-of-the-art facilities located on a five hectare campus, GWA ensures that children are provided with a world-class learning environment as they undertake a balanced learning programme across Sports, Arts and Academics. Facilities include a 750-seat auditorium, dedicated music practice rooms, Olympic and learner swimming pools, all-weather sports field and indoor gymnasium with rock-climbing wall.
Programme objectives and methodology.
Utilising best practices from Montessori, Reggio Emilia and international curriculum frameworks, our pre-schoolers are provided an exciting and challenging programme of enquiry specifically tailored for international students. Play is used as a primary tool for learning, self-awareness, confidence and expression. Students are actively involved in hands-on, play-based activities that develop their love of learning and communication, as well as their physical, cognitive and social skills.
Learning environment.
Our inspired World-class facilities and innovative menu of classroom activities spark a child's curiosity and provide rich opportunities to explore, develop and grow on all levels. Families are immersed in an exciting, specialised environment through our planetarium, purpose-built Early Years pool, special kindergarten play area, library and parent area.
Mandarin language programme.
With Asia's growing importance in the world, knowledge of the Mandarin language is an asset we would like to arm all our children with. Children are taught daily classes, by a specialist Mandarin teacher who makes the language come alive and fun to learn. GWA is part of GEMS Education, the largest K-12 private education provider in the world, with a network of 60 schools across 15 countries. GEMS educates more than 140,000 students representing 173 different nationalities, and employs over 13,000 education specialists and staff from over 115 countries.
GEMS World Academy (Singapore) 2 Yishun Street 42 Singapore768039 Website: www.gwa.edu.sg Email: info@gwa.edu.sg
German European School Singapore

The first school you choose for your child is one of the most important milestones in your child's life. Knowing this, the GESS Pre-School Department provides a learning environment that is fun, safe, and stimulating. One that promotes passion and enthusiasm for learning to children between 18 months to 6 years. As a bilingual Department, we provide a unique German and English Language Programme designed specifically to meet the diverse language levels of our students. Additionally, we are offering a fully integrated Danish Mother Tongue programme to our Danish students two afternoons a week.
In Kindergarten and Pre-Primary, we offer the IB PYP inquiry-driven approach to teaching and learning. Along with our learning curriculum, we are promoting pre-reading and pre-writing skills, science, sports, music, drama, ICT, arts, cooking as well as using play as a learning tool. GESS provides lots of space to run, explore and embrace the natural environment around us. We foster our cultural diversity by celebrating European and Singaporean festivities. Parent-Child groups are suited for children aged from 18 months – 3 years. The groups are kept to a small number and are using generous group rooms as well as extra rooms for crafts, music, movement and a generously laid-out playground.
In preparation for starting Kindergarten, GESS offers Toddler groups from 2-3 years, to ensure a smooth transition from those first steps of independence to full-time kindergarten attendance.
In our Kindergarten classes, we provide heterogeneous grouping, for 3 to 5 years old. This uniqueness promotes a child-centred approach, where the structure for play is closely linked to real life.
Our Pre-Primary is for our five and six year's old students and is located at the "Habitat" on Junior School Campus.
A quote from a happy mother: "Up to now, my son has loved each and every day at class and sometimes even demands on the weekends to go to school!" – Maria Gialakis, Mother
Main Campus 72 Bukit Tinggi Road Singapore 289760 Tel: 6469 1131 Email: info@gess.sg
Junior School Campus 300 Jalan Jurong Kechil Singapore 598668 Tel: 6461 0802 Email: info@gess.sg
Nexus International School, Singapore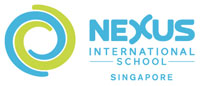 Nexus International School, Singapore (NISS), started in January 2007. NISS currently meets the educational needs of about 400 students from over 50 different countries. Enrolment is steadily increasing to meet the educational needs of the children of expatriates in Singapore.
The 470,000 sq ft campus at 201 Ulu Pandan Road has facilities to support all academic and co-curricular programme for up to 1,200 students. These include swimming pools, gymnasiums, sports fields, as well as Science, Computer and Multi-media laboratories to support our Centres of Excellence – Sciences, Arts and Sports. NISS has a team of highly qualified international educators delivering a well-balanced curricula based on the best standards and practices used around the world.
NISS is an authorised International Baccalaureate (IB) World School for Primary Years Programme (PYP) and Diploma Programme (DP). It is a member of the Council of International Schools (CIS), and an approved Cambridge International Examinations (CIE) Centre. NISS is currently a candidate school for the CIS/WASC accreditation. NISS is a member of Taylor's Education Group and the second Nexus International School (NIS) campus in the region. The first NIS is located in Putrajaya, Malaysia.
Nexus International School 201 Ulu Pandan Road Singapore 596468 Tel +65 6536 6566, Fax +65 6536 6866 Web www.nexus.edu.sg Email enquiry@nexus.edu.sg
Raffles Montessori Kindergarten

 Located off Still Road (East Coast), Raffles Montessori Kindergarten is ensconced in a beautiful detached house, with an immaculate carpet grass lawn, exciting outdoor playground equipment, and herbal gardens for the children to enjoy. At Raffles Montessori, we aim to give the children the best start in life, an environment conducive for learning, social interactions and physical development.
SPECIAL TALK ON 8TH NOVEMBER 2014 DR EMMA WADDINGTON Clinical Psychologist / Adjunct Associate Professor, NUS
TOPIC:  THE ART OF VALIDATION: HOW TO USE VALIDATION TO HELP YOUR CHILD THRIVE VENUE: Raffles Montessori Kindergarten (Still Road) TIME:    10AM- 12.30PM To Register, Please Call 6344 0077 or Email: info@rafflesmontessori.com.sg
Why Raffles Montessori?
Individualized learning
Full set of authentic Montessori materials
Bilingual curriculum
Programmes for toddler age through kindergarten
MOE registered School
Holistic experience
Contact Us Phone: +65 6344 0077 Address: 105 Lorong Stangee Singapore 425080 Email: info@rafflesmontessori.com.sg Web: www.rafflesmontessori.com.sg
Two by Two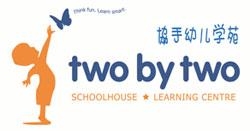 Two by Two Schoolhouse is a Bilingual kindergarten cum enrichment centre with a Mandarin emphasis. We specialize in language acquisition and have successfully developed a curriculum that nurtures lifelong learning.

Our background
Two by Two Schoolhouse was founded by two mothers who only wanted the best learning environment for their children. We wanted to create innovative and experiential programs whereby our children could learn through play.
Our methodology
Children thrive in a stress-free, natural and immersive environment with a low teacher-student ratio, grasping the nuances of the language effortlessly through a play based and child initiated approach.
Our curriculum also develops a child holistically in English, Math and Science, exposing them to a wide variety of subjects, including the Arts and Sports. They are encouraged to explore and experiment, ultimately developing confidence and become effectively bilingual.
Learning takes place through structured hands on activities and is not confined to the classroom. Frequent field tripsreinforce learning and a Multi-sports program trains children's physical and mental capabilities.
Our strength
Our enrolled children are of diverse heritage and ethnicity, with the non-local nationalities making up 40% of our enrolment. This provides invaluable opportunities for greater learning experiences and exchange of knowledge.
Our non-native speakers using Mandarin confidently and effectively is testimony of the success of our teaching methodology.
Core Daily Program
Nursery, K1 and K2
830am – 1230pm or 1pm to 5pm
Playgroup
9-12noon
Accompanied playgroup
130 – 3pm
Afternoon Enrichment
Mandarin Speech & Drama: I'm a Star! (小小明星体验班)
Mandarin Language & Literacy (华语快速认读)
The Mandarin Muse (华语。娱乐。沉思)
Treasure Trove of Values (底子规学堂)
Call us today to enjoy free trial classes, ongoing promotions and giveaways!
Two by Two Schoolhouse
www.twobytwo.sg
55 Lor L Telok Kurau #03-61
Bright Centre S425500
Tel: 62450838
Email: enquiry@twobytwo.sg
White Lodge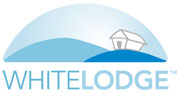 White Lodge is a well-known and popular pre-school and kindergarten with eight centres across Singapore. It caters towards children aged 6 months to 6.5 years. White Lodge helps them get the greatest value, pleasure and fulfillment from their childhood through parent and child playgroups, nursery and kindergarten programmes.
Over the years, White Lodge's passionate team of early childhood educators has worked to develop a curriculum that supports the growth and development of children as unique individuals.
The schools facilitate active learning, involvement and discovery through a hands-on approach. White Lodge's curriculum framework is based on the UK Early Years Foundation Stage (EYFS).
White Lodge believes that children should experience learning as an adventure, and that stimulation inspires and encourages the development of their imagination. White Lodge provides a world in which children can explore and express themselves best.
Additionally, the Global Language Academy by White Lodge (GLA) is a language school that takes a balanced academic and creative approach to teaching a new language, making it both fun and effective.
GLA offers Mandarin, French, Hindi, Korean and Spanish lessons for children 3 to 10 years of age.
The Mandarin programme is designed in line with the requirements of Ministry of Education, Singapore and is comparable to the Primary One to Primary Three syllabus.
For more information visit www.whitelodge.com.sg or call a White Lodge close to you on the numbers below where you can arrange a time to visit the school and speak with teachers.
Bukit Timah 39 Linden Drive, Tel: 6468 8846
Central North 45 Burghley Drive, Tel: 6280 7388
East Coast 102 Guillemard Road, Tel: 6440 6690
Loewen Gardens 75E Loewen Road, Tel: 6475 7262
Phoenix Park 310 Tanglin Road, Tel: 6235 5310
Upper Bukit Timah 1 Jalan Siap, Tel: 6314 5481
Upper East Coast 36 Toh Drive, Tel: 6543 1802
West Coast 9 South Buona Vista Road, Tel: 6779 8465
Email: admin@whitelodge.com.sg
Web: www.whitelodge.com.sg
Preschools at Bukit Timah
Cherrybrook Kindergarten
Address: 5 Vanda Road, Singapore 287775
Tel: (65) 6468 6550
German European School Singapore
Address : 72 Bukit Tinggi Road, Singapore 289760
Tel: (65) 6469 1131
Raffles House Preschool Pte Ltd
Address: 1 Robin Drive, Singapore 258261
Tel: (65) 6732 1455

Preschools at Holland
Buttercups Montessori Kindergarten Pte Ltd
Address: 37 Grove Lane, Singapore 279029
Tel: (65) 6462 4838
Faith Montessori Centre
Address: 4 Moonbeam Walk, Singapore 277219
Tel: (65) 6465 2751
Nanyang Kindergarten
Address: 118 Kings Road, Singapore 268155
Tel: (65) 6466 3375
NTUC Childcare Centre
Address: 170 Ghim Moh Road #03-03 Ulu Pandan Community Building,
Singapore 279621
Tel: (65) 6468 3725
St James' Church Kindergarten
Address: 1 Leedon Road, Singapore 267878
Tel: (65) 6468 7609

Preschools at East Coast
Raffles Montessori Pte Ltd
Address: No.95 Telok Kurau Road, Singapore 423797
Tel: (65) 6841 1111
Christ Methodist Church Kindergarten
Address: 597 East Coast Road, Singapore 429082
Tel: (65) 6344 8823
Schoolhouse By The Bay
Address: 51 Kampong Arang Road, Singapore 438178
Tel: (65) 63458258
NTUC Childcare Centre
Address: 1 Haig Road #01-555, Singapore 430001
Tel: (65) 6846 3065
Learning Tree Preschool Pte Ltd
Address: 26A Ulu Siglap, Singapore 457184
Tel: (65) 6242 9975

Preschools at West Coast
Ellas Kindergarten Pte Ltd
Address: 12 West Coast Walk #02-16 West Coast Recreation Centre,
Singapore 127157
Tel: (65) 6778 1293
Japanese Kindergarten (Singapore) Pte Ltd
Address: 251 West Coast Road, Singapore 127390
Tel: (65) 6779 3434 / (65) 6776 2930
Tanglin Trust School Limited
Address: Portsdown Road, Singapore 139294
Tel: (65) 67703171
TownforKids Pte Ltd
Address: 10 Ayer Rajah Crescent, Singapore 139940
Tel: (65) 6776 1888

Preschools at North
Cherie Hearts Kids-At-Play Pte Ltd
Address: 34 Westlake Ave, Singapore 574245
Tel: (65)  6352 4889
Email : elaine.kng@cheriehearts.sg
URL : www.cherieheartskidsatplay.com.sg
Kinderland Preschool
Address: 449 Yio Chu Kang Road, Singapore 805946
Tel: (65) 6483 2261
Modern Montessori Preschool Centre
Address: Block 750 Woodlands Avenue 4, #01-317, Singapore 730750
Tel: (65) 6369 0700
Sonrise Preschool
Address: 2 Kovan Road #01-01 Simon Plaza, Singapore 548008
Tel: (65) 6285 5911
Jansen Preschool
Address: 39 Jansen Rd, Singapore 548441
Tel: (65) 6487 6116